Explode Your Lead Growth and Business Revenue with High-Converting QUIZ Funnels

This is the lead generation solution you have been waiting for. bucket.io 2.0 is the mostpowerful ENTERPRISE level software for building QUIZ Funnels.
I would have loved to review Bucket.io for you but unfortunately, it wasn't possible to use the quiz maker.
But here are some pricing tiers I found searching for them.
Please keep in mind I haven't found them on their website.
Starter Plan: starts at $375 per month.
Professional Plan: starts at $625 per month.
Business Plan: starts at $1,250 per month.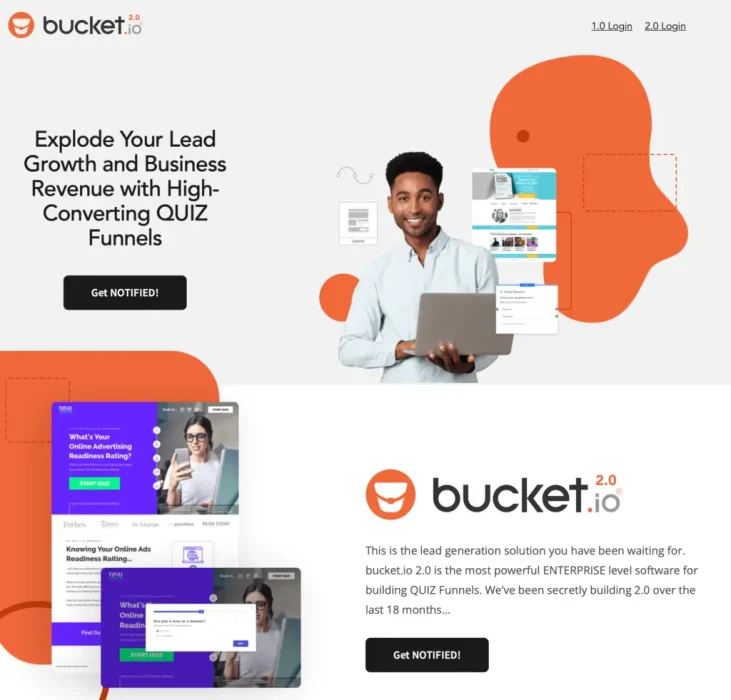 Unfortunately, it was impossible to gather any information let alone to sign up, or to just test them.
On their website, I saw many ways to get notified about different features and information but no way to get started.

Not having signed up I wasn't able to log in so the only information or review I can give you is what I can find on their website – which isn't a whole lot.